Posted by Happy Homemaker UK
I thought you may enjoy some details of my English Thanksgiving yesterday
After dropping the kids off at school,
I skipped into London with some girlfriends to St Paul's Cathedral
for an American church service
Although there were quite a few tents with protester signs,
most appeared to be 'unoccupied'
Due to photography prohibited during the service,
you'll just have to picture the choir singing beautiful hymns
US servicemen bringing the American flag forward
the United States Ambassador to the United Kingdom giving a speech
followed by an American pastor delivering a sermon in a typical humorous, casual American way
As far as my eye could see, the cathedral was packed with Americans and other nationalities
We saw the secret service for the Ambassador
and maybe even some spies among us!
Being Thanksgiving, we had sushi for lunch of course :)
Yo! Sushi
I'd seen, but never tried, these conveyor belt sushi restaurants
where you pick up what you want as it passes by
The color of the container indicates price
It was fun and yummy :)
We headed home to collect our kiddos from school,
followed by cuddles for our newest family member
Bamboo, 8 weeks old
This is one cool kitty purr machine
We figured there is never a good time to get a kitten, so why not now?
He has brought squeals and giggles to our family,
ten fold
This little 'moggy' (non-pedigree) cat has a 75% chance of being hard of hearing due to its white genetics
which can create a chill'n cat who won't startle easily
Anyway, we headed over to the pub for an American Thanksgiving Dinner,
which was loads of fun in a restaurant filled with our extended expat 'family'
I had to smile when the Yorkshire Pudding was passed around during our traditional meal
Maybe it's a little know fact the Pilgrims liked their Yorkshire Pudding?
I fell asleep on the couch, stuffed of course,
while my husband watched the Cowboy/Dolphin football game
into the wee hours due to the time difference
It was a wonderful day to count our blessings
and certainly a memorable Thanksgiving abroad
Wishing you a weekend of thanksgiving, wherever you are!
***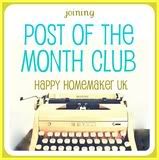 Hope to see you there :)